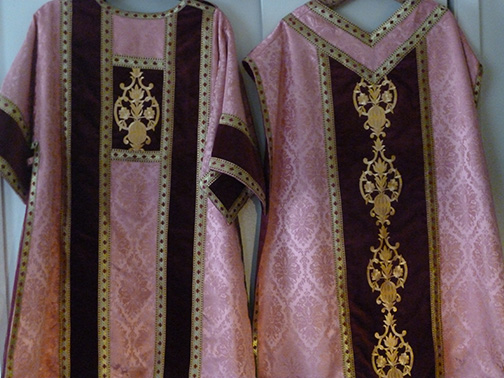 Rose Roman vestment set. Pictured are Dalmatic (left), Chasuble (right)
Gold Chasuble
This chasuble is part of a Low Mass set that was conceived while spending time before the Blessed Sacrament. This one of a kind, custom project was done under the influence of the Holy Spirit. The fabric contains real metal and is lined in silk.
White Travel Set
This set was inspired by Medieval Knights who wore white tunics emblazoned with a red cross over their armor and the priest who it was created for—a Catholic priest being a soldier of God!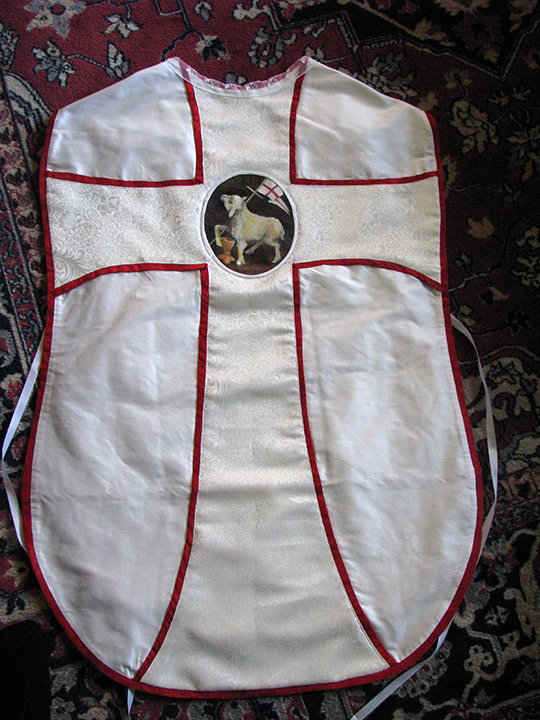 This is a white silk travel vestment with red damask trim and a white damask cross. Designed in collaboration with the priest who had it commissioned, it has a hand painted medallion of the Lamb of God pouring out His blood into a chalice.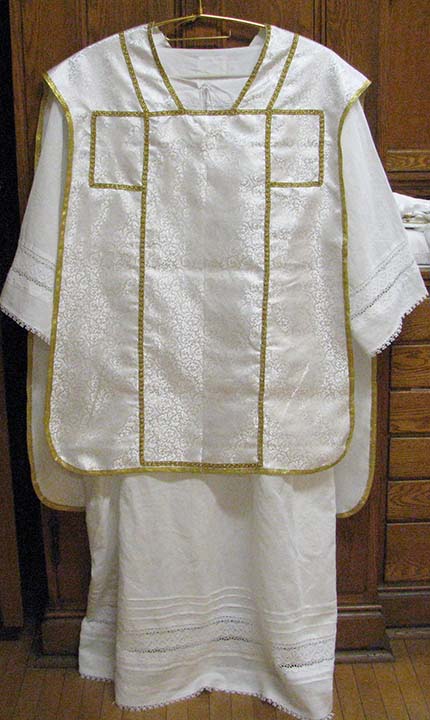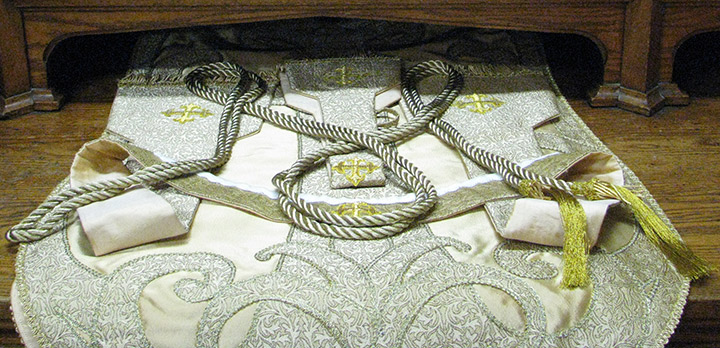 A picture of the Gold Roman Chasuble set up as a priest might find it when ready to vest for Holy Mass.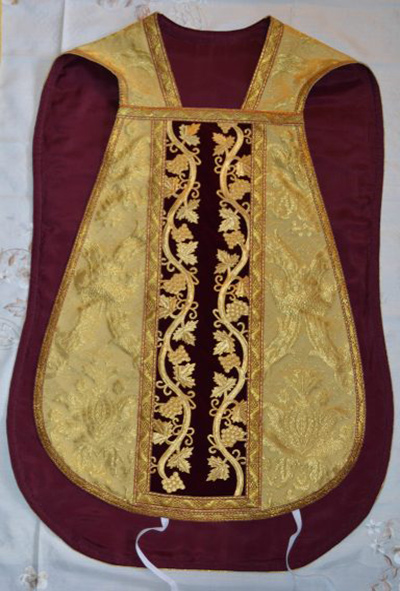 Front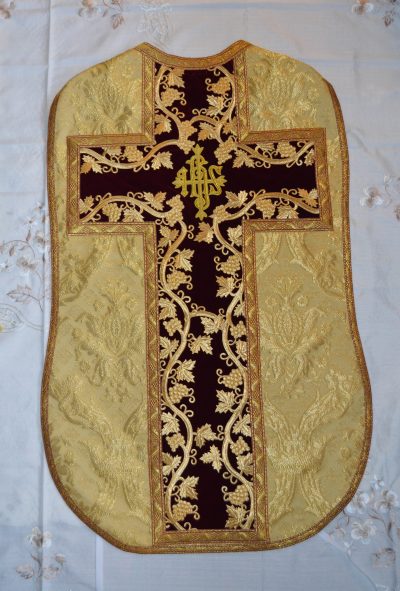 Back
This Fiddle Back Chasuble is made with real metal fabric, lavish, gold trim, and lined in wine colored silk.